Volunteering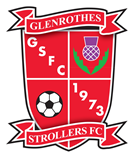 We are always looking for volunteers within the club.
We run the club with people who volunteer their time to coach the kids, help the teams with paperwork and running the teams, our committee put in many hours to organise events but also work hard to continue to develop our amazing club.
We would love to start a walking football group and an over 35's group but we need just a couple of people to make this happen.
We are currently looking for more volunteers around the club to do pitch maintenance, building maintenanace such as painting and sorting damage done by some visiting teams. We are always open to having any help that anyine can offer.
Know someone who likes cutting grass or painting? please please get in touch.
Contact us here